Upcoming Events on Cuba, Anti-Fascism, and More.
We have a couple special events to share! ‌‌‌‌‌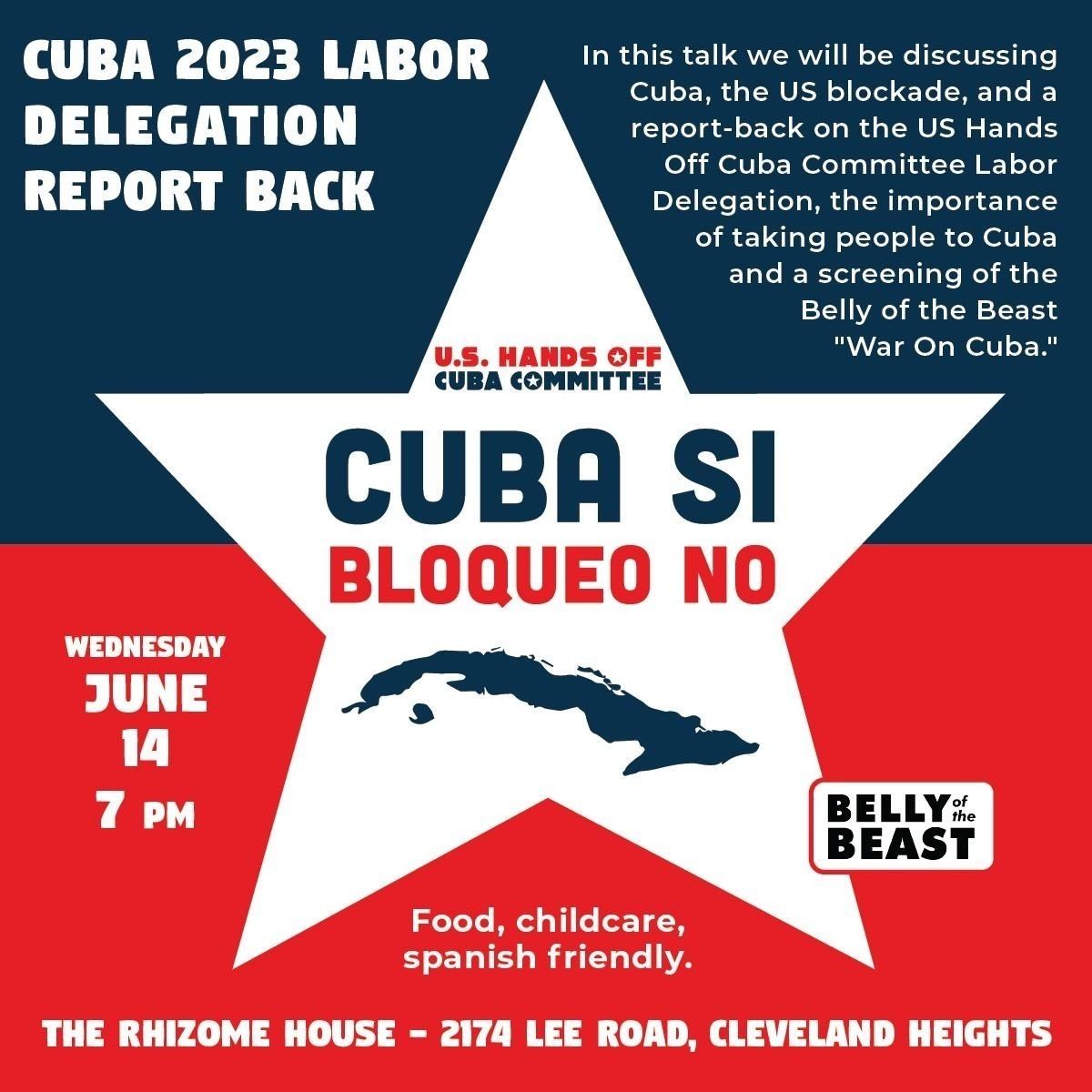 ‌‌‌‌Cuba 2023 Labor Delegation Report Back
Wednesday, June 14 at 7pm (Tomorrow!!)‌‌
Food, childcare and spanish friendly!
‌‌In this talk we will be discussing Cuba, the US blockade, and a report-back on the US Hands Off Cuba Committee Labor Delegation, the importance of taking people to Cuba and a screening of the Belly of the Beast "War On Cuba."‌‌‌‌‌‌‌‌‌‌
Strategies for Resisting local fascist implementation : discussion with a french comrade
Saturday, June 17 at 7pm‌‌
Over the last few years, the far Right has been able to renew its communication strategies and its day-to-day practices. This discussion will be an opportunity to give an overview of the French fascist movement, paying special attention to their local intervention strategies. ‌‌Though the talk focuses on France, it is important to remember the far Right is becoming increasingly international again, spreading strategies from country to country, and sharing how we confront them in one country can help us fight back against racism and fascism everywhere.
‌‌Other happenings:
-Thursday, 6/15: Starlight Everywhere. Poetry and Open Mic @ 7-10p ‌‌
-Sunday, 6/18: Free Store & Open Hours @ 1-4pm (every Sunday)‌‌
-Monday, 6/19: Dawn of Everything Reading Group. Discussing Chapter 5 @ 6:30pm‌‌
-Tuesday, 6/27: Community Potluck @ 6:30pm‌‌