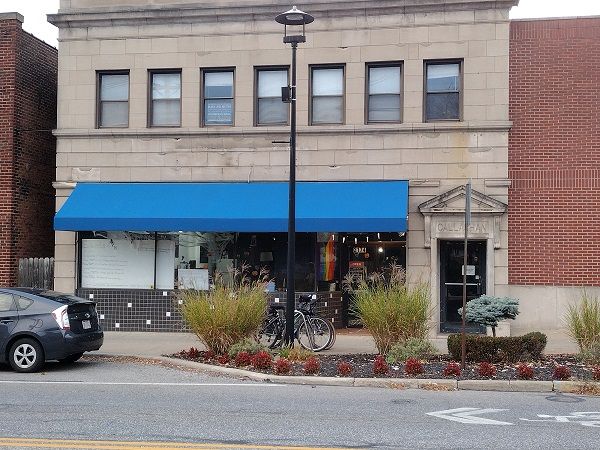 therhizomehouse@protonmail.com
The Rhizome House is located at:
2174 Lee Road, Cleveland Heights, Ohio, 44118.
Open hours are currently Sundays 1-4pm.
Community Potlucks are usually the last Tuesday of the month at 6:30pm.
Transit: Take route #11 Quincy - Cedar to Lee Road stop (east-west).
Take route #40 Lakeview - Lee to Cedar Road stop (north-south).

Bike: Cedar and Lee roads are busy roads but bikeable. Consider riding on side streets. Euclid Avenue to Cornell/Edgehill Road to Washington Blvd is a good route if coming from the west side.
Parking: Limited street parking out front. Park on Meadowbrook Blvd or behind the Cedar Lee movie theater across the street.