Starlight Elsewhere cancelled but support Peter this weekend!
Hey everyone, unfortunately due to COVID exposure we will need to CANCEL Starlight Elsewhere poetry open mic that was scheduled for Thursday, August 17th.
Stay healthy y'all and watch our calendar for details on the open mic next month.
---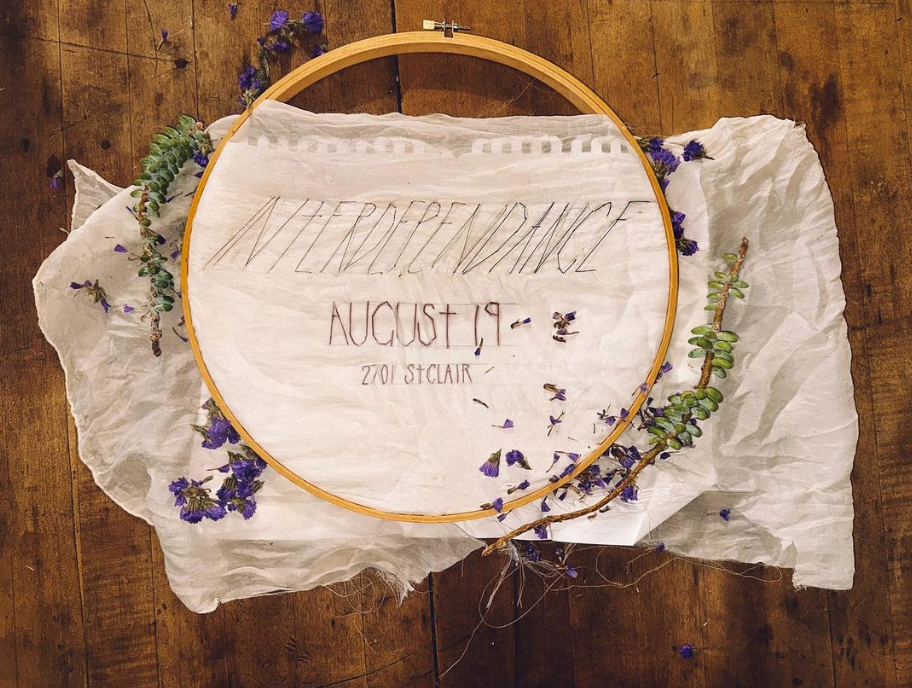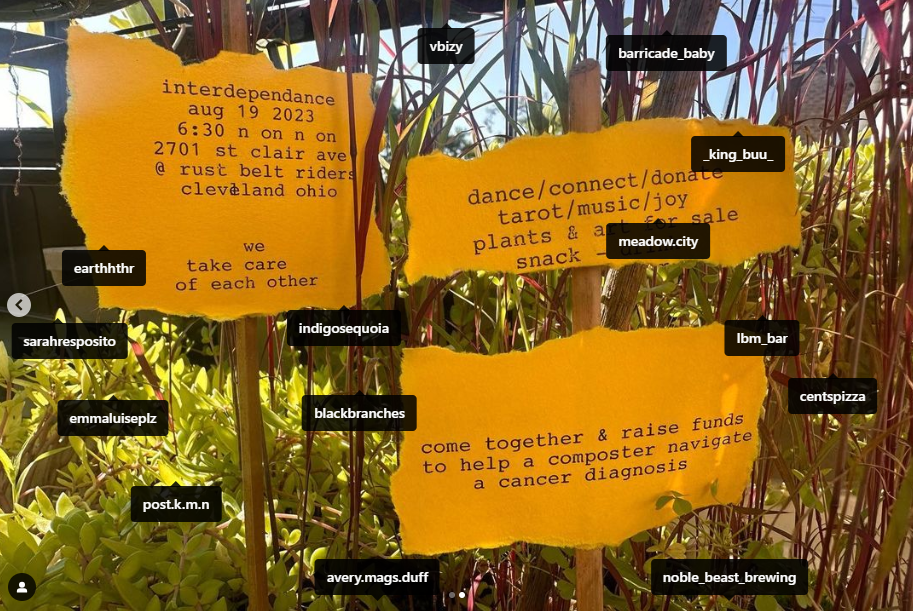 Dance with us through the night! Rust Belt Riders (RBR) is hosting a fundraiser party for one of our composters as he navigates the horrors of financial burdens placed upon a cancer diagnosis. We believe in the deep interwoven threads of connection to come together and celebrate him and community resilience through solidarity and joy in the throes of uncertainty ✨

Join RBR on August 19th for a celebration with music, beverages, food, art, tarot & more at 2701 Saint Clair Avenue, the Rust Belt HQ. We'll begin at 6:30 pm and party through the evening - see you on the dancefloor <3

If you can't make it to groove with us, you can also help support Peter's medical care directly over on GoFundMe, at the link below 🖤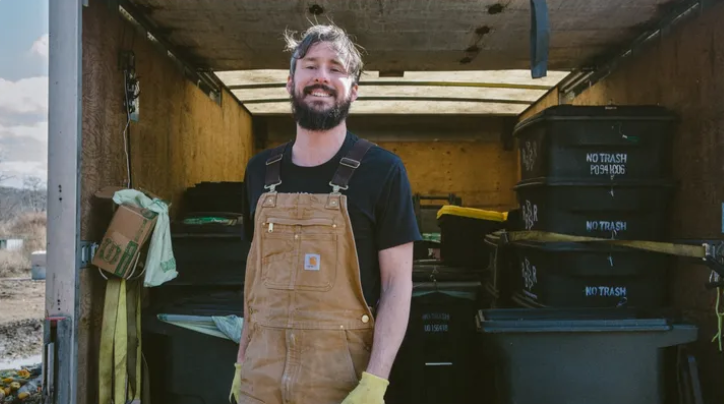 Thanks to RBR for hosting this event and fundraiser. Solidarity.
---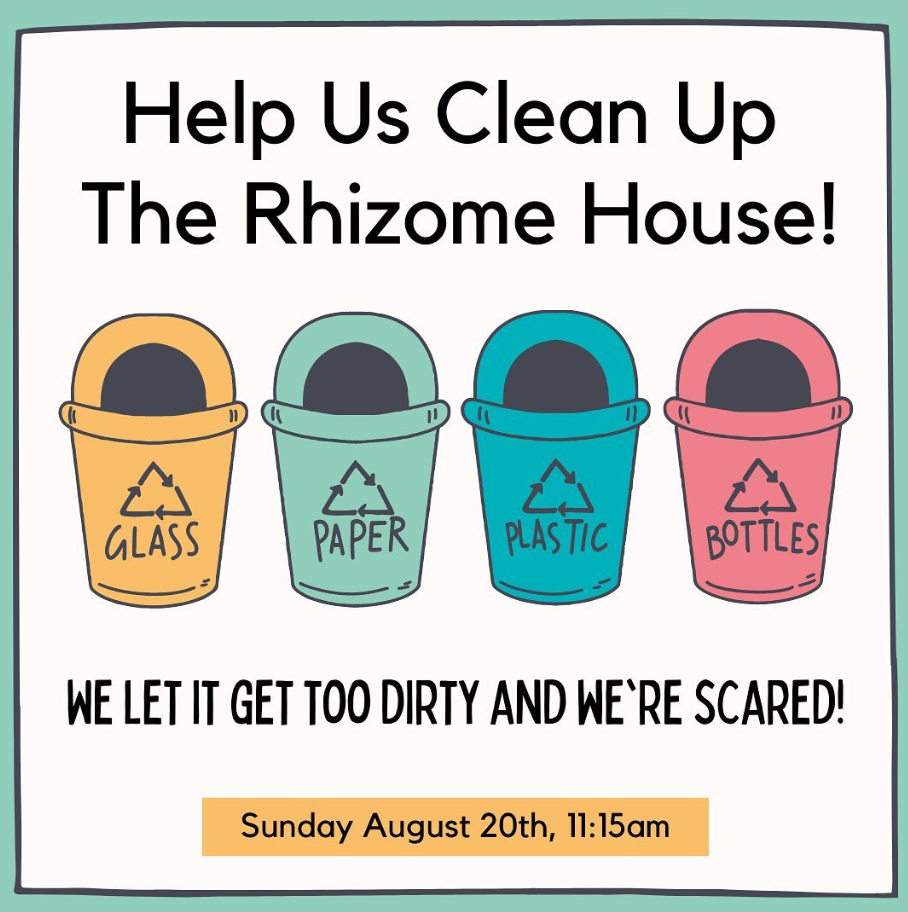 Uh oh! We did too much anarchy and not enough cleaning, now the space is a little dirty. Would you be interested in helping us clean it up? Join us this Sunday 8/20 at 11:15am for a little cleaning before open hours! Any and all help is appreciated!
---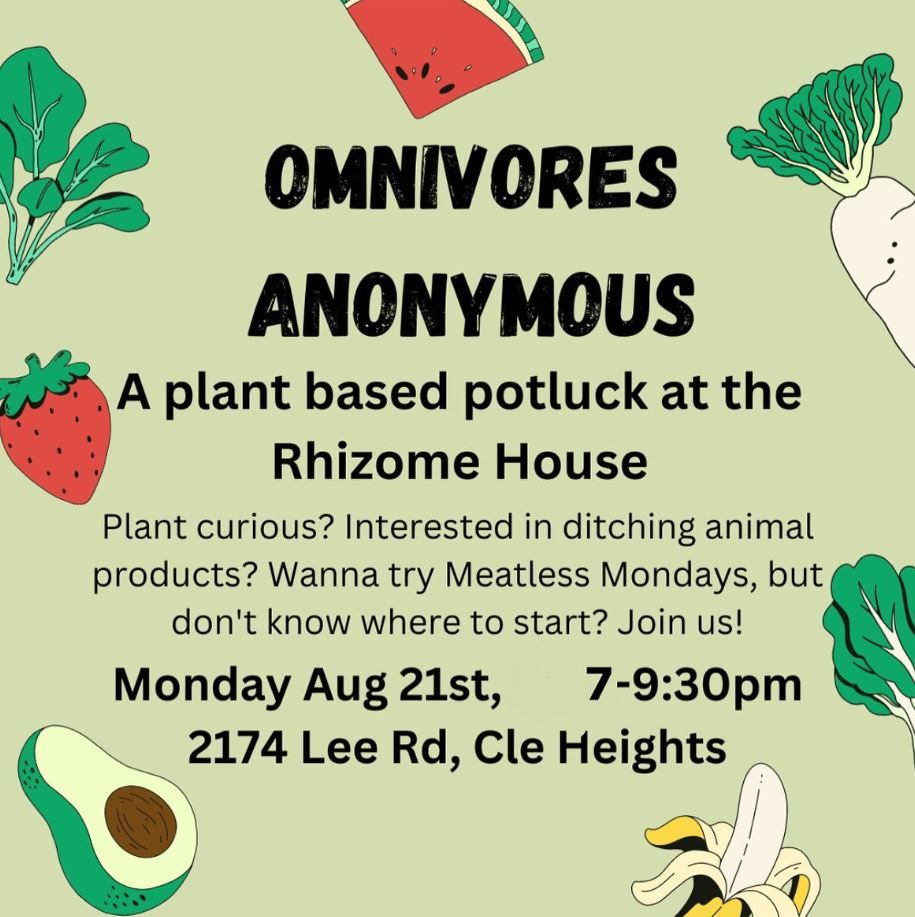 Calling all plant-curious! Are you trying to incorporate more plants into your diet? Do you have trouble dropping meats or other animal products from your plate? Are you eager to try no meat mondays, become reducetarian, vegetarian, or plant-based, but don't know where to start? Whether you have been plant-based since birth, or you are having trouble forming a new dietary habit for your health, the environment, the animals, etc… Omnivores Anonymous is for you!

Join us at Rhizome House on Monday, August 21st at 7p for a free, plant-based potluck. Bring a go-to, easy recipe for desperate times - or come with your most extravagant, convincing plant-based meat alternatives. Not confident in your food prep or new to plant-based eating? Just bring yourself, an open mind and stomach. Be social and learn a new recipe, make a new friend, or just eat other peoples' food. BYOB if you would like!
---
Other events happening at The Rhizome House:
-Monday, August 28th @ 6:30pm - Dawn of Everything Reading Group
-Tuesday, August 29th @ 6:30pm - Community Potluck
-Wednesdays @ 5:30pm - Safer Use Society: Weekly alternative recovery meeting for folks who may find that traditional 12 Step programs don't work for them. All are welcome including those still actively using.
-Sundays @ 1-4pm - Open Hours