Join us at the Rhizome for Poetry and More!
Tomorrow, Thursday November 16th:
Starlight Elsewhere: Poetry & Open Mic Night!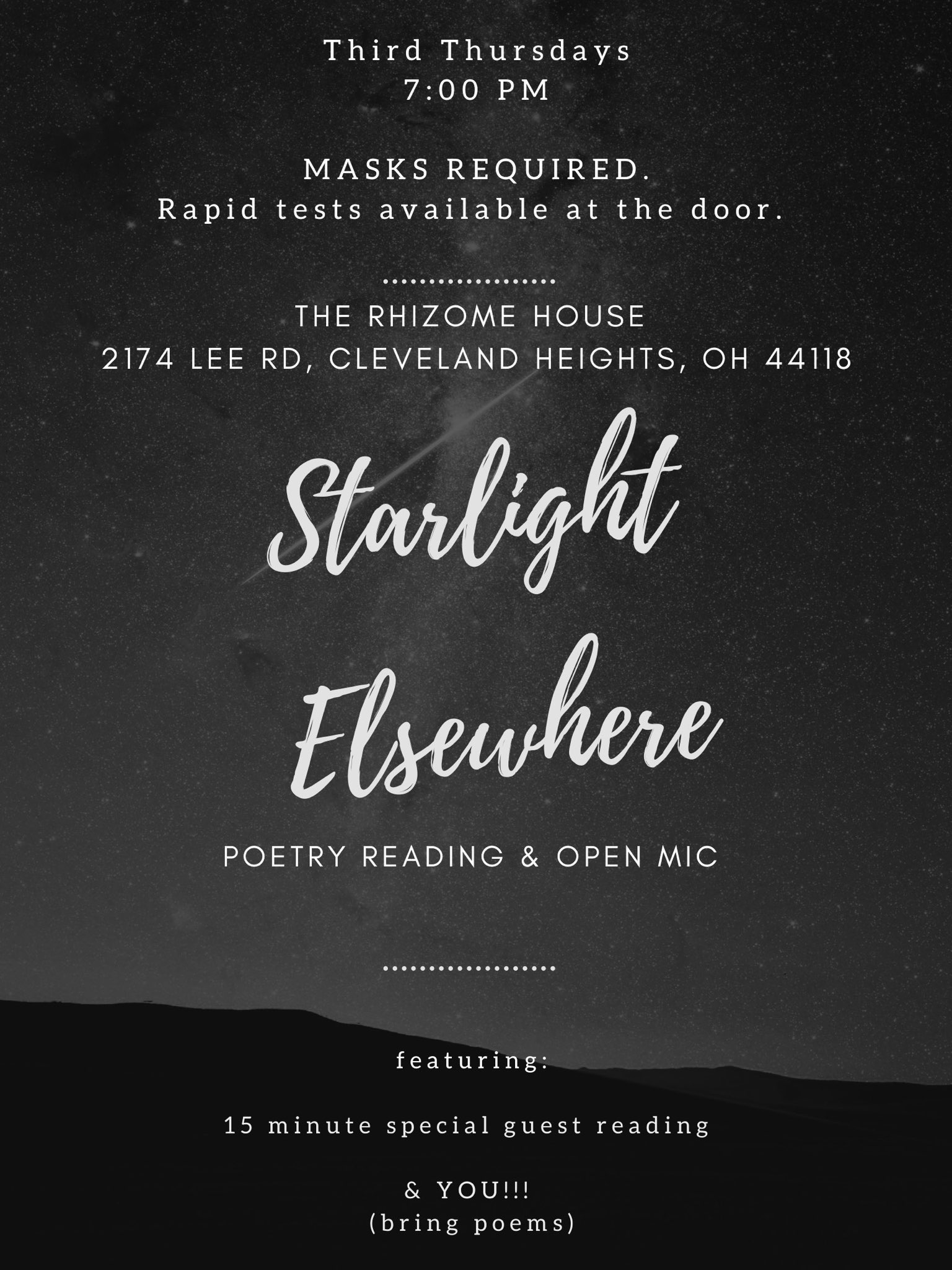 ---
Join us this Sunday 11/19 from 1-4pm to help put together Narcan distro and fentanyl testing kits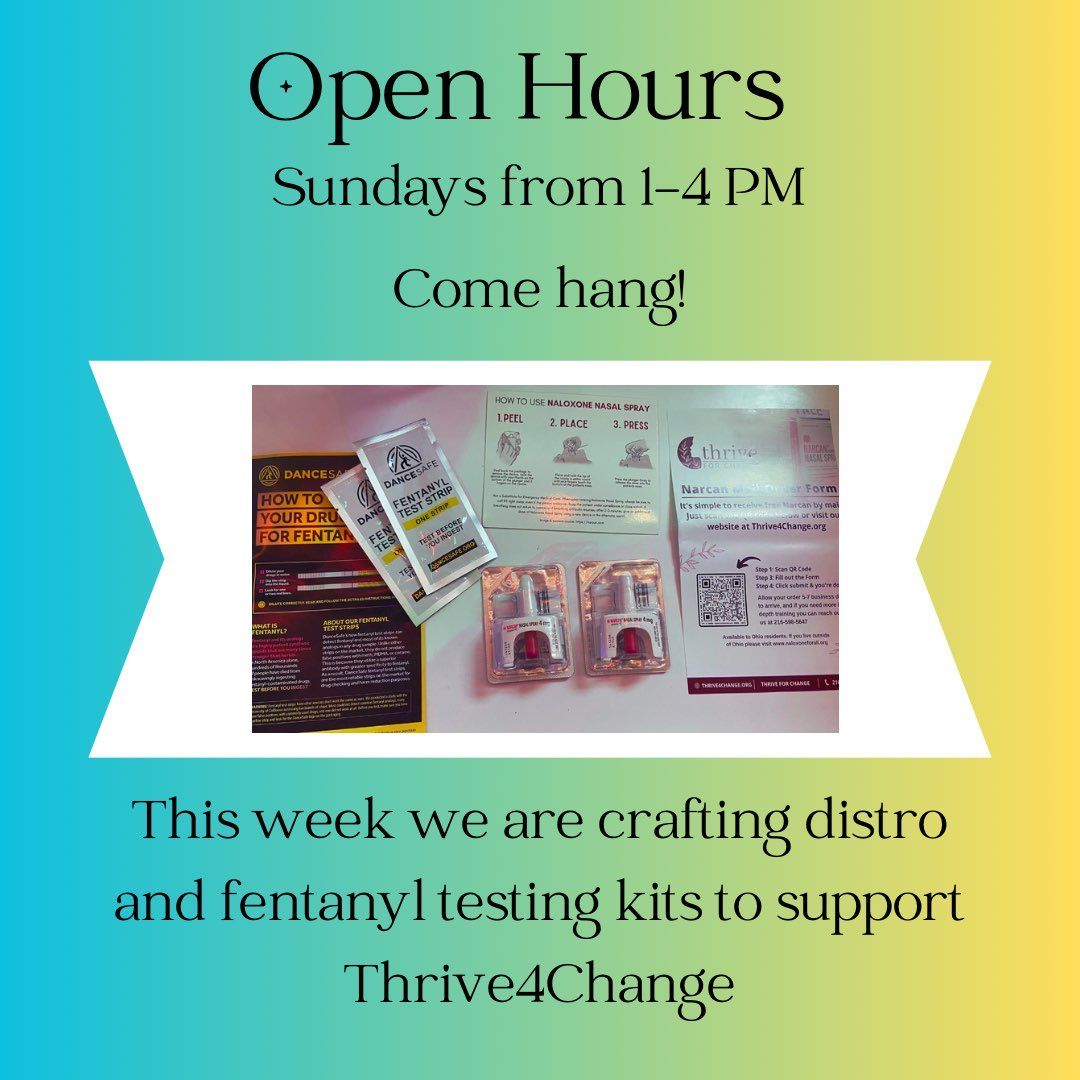 ---
Other happenings:
11/20 6:30pm - Anarchist reading group continues reading The Parable of the Sower
11/28 - Community Potluck! - Bring your favorite food and join us for dinner! Space open at 6:30p and family-style dinner starts at 7:15p.
Wednesdays 5:30pm - Safer Use Society! More info here.
11/19, 11/26 - Sundays 1-4pm: Open Hours!
---
Announcements:
--Thank you to our supporters!!
Current status:
We need $600 every month to cover our upcoming rent increase due to roof replacement of the building.

$604 is now covered by monthly donations - THANK YOU for helping us make rent!

Become a supporter here.