August Events and Zapatistas Report Back on Tuesday.
Hey y'all. Hope you are surviving the heat, dirty air, and pandemic. It would be cool to live without those things, but it can be overwhelming to think about how to change it...
There is some hope - join your local radical social center!
August Calendar is here:
Please share widely (or grab some at the space to distro in your community!) <3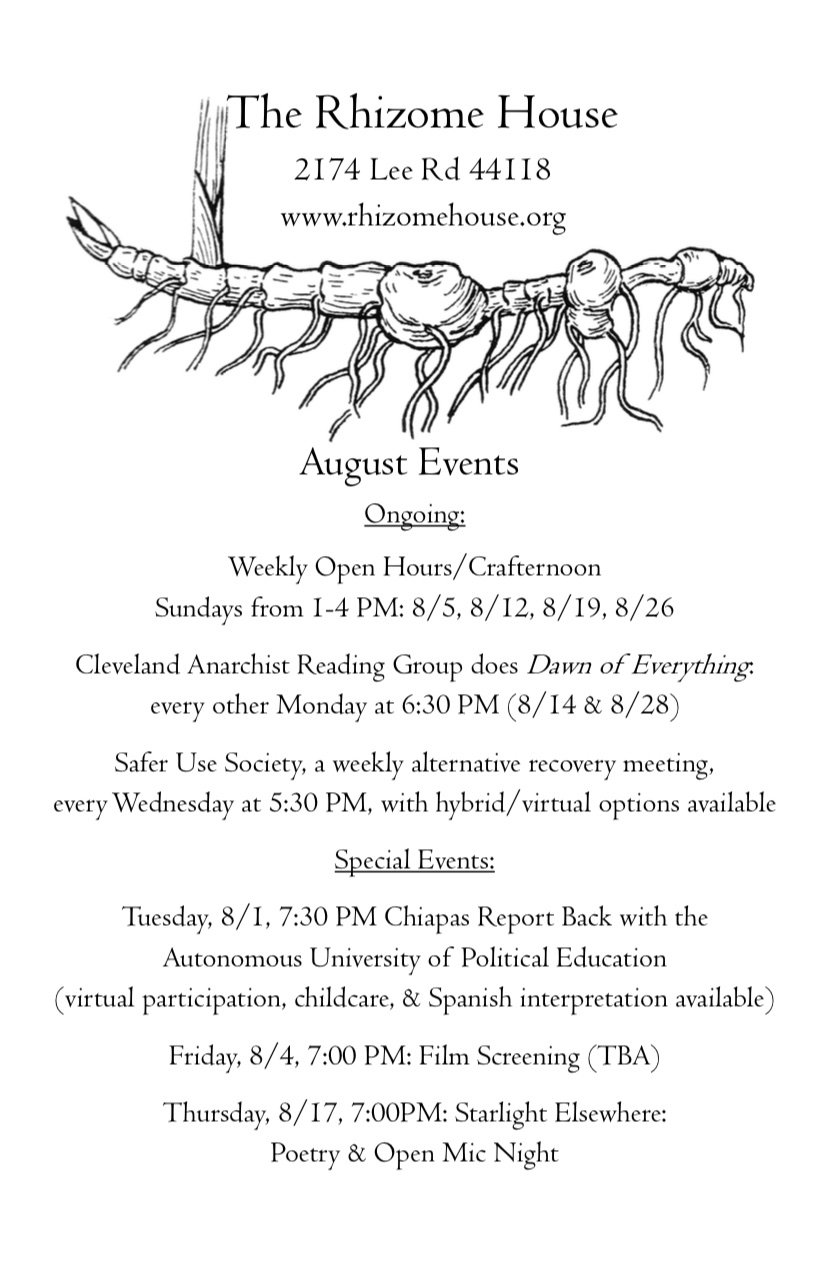 Find updates and the text version on our events page here.
---
**Special Event - Tuesday, August 1st at 7pm**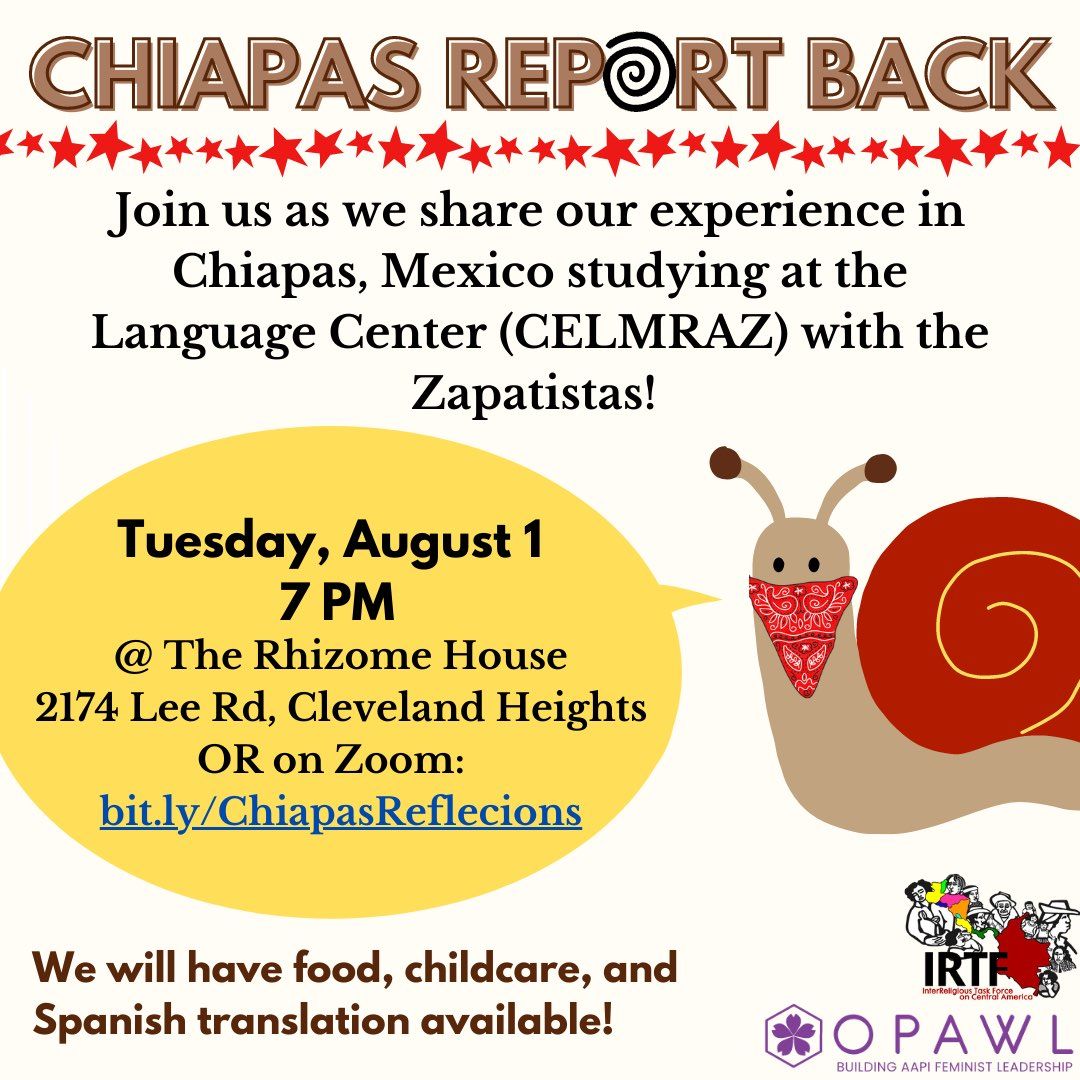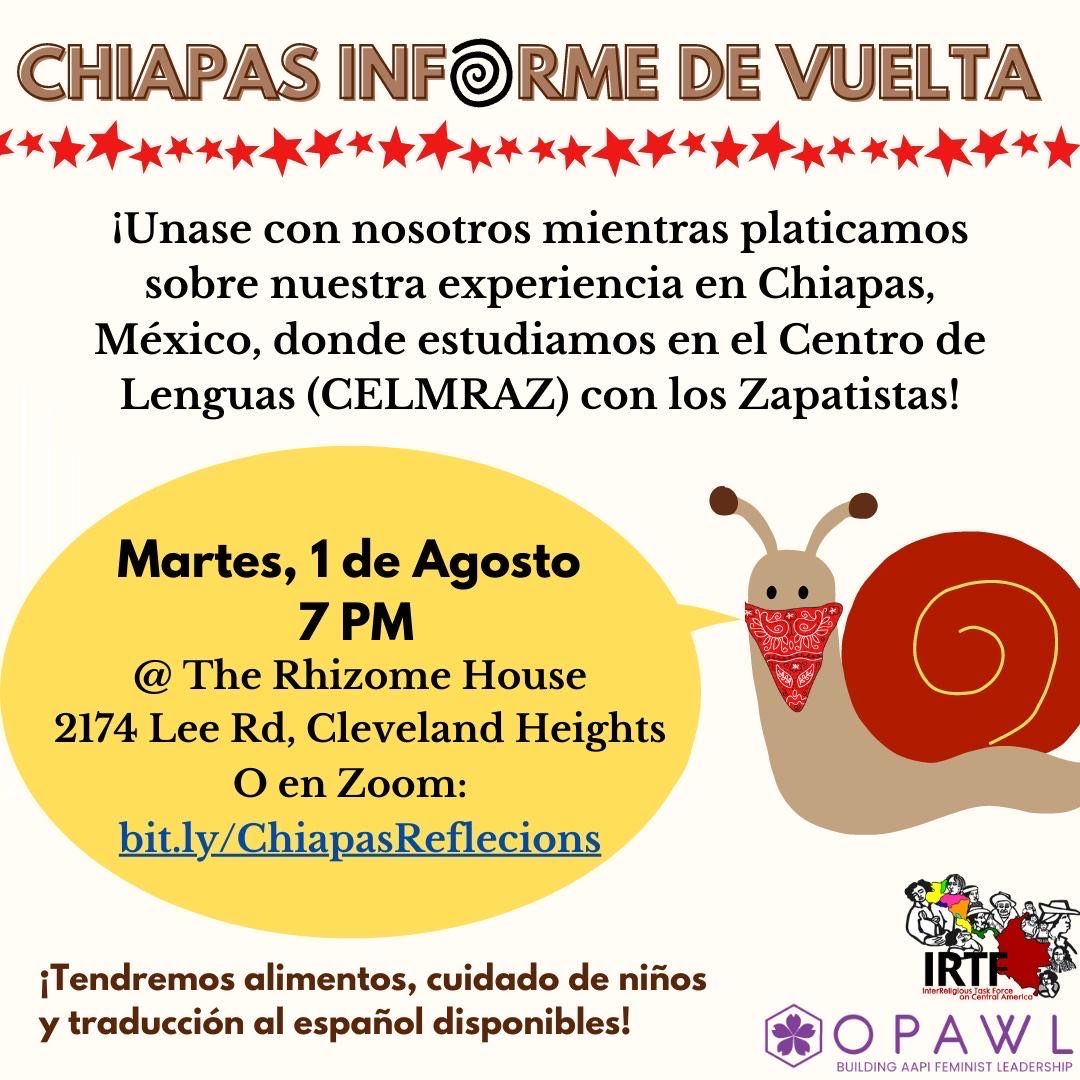 Zoom link if you can't make it to The Rhizome House Tuesday night is here.
---
Announcements:
--Volunteers for open hours sign-up here:
RZH collective members would like to meet you while you hang out and help run our weekly open hours.
Join us most Sundays at 1:00pm or 2:30pm.
Sign up here!
--We are looking for monthly donors to cover our rent increase.
Our roof needs to be replaced. We are looking for 60 people to donate $10 a month. Can you help? We are SUPER SUPER close!!!
Current status:
$580 is covered by monthly donations - Thank you! <3
We need $600 every month to cover our upcoming rent increase.
Can you be the supporter that lets us meet our goal?
Become a supporter here.