Join us Tomorrow. Also Potluck & a BIG Thank You!
While neighbors are struggling with power outages due to Thursday's tornado, RZH has been offering phone charging and snacks during events and open hours.

Keep an eye on our instagram page for any additional open hours.  
---
Join us this weekend and other RZH events: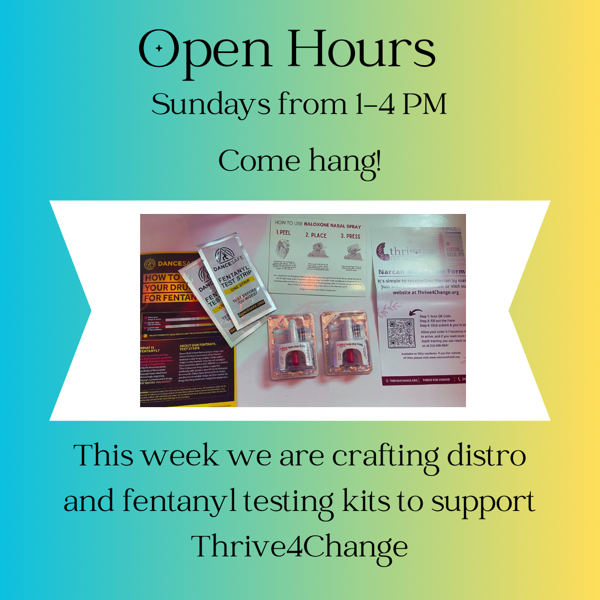 Sundays @ 1-4p - Open Hours & Skill Shares (have an idea - let us know!)
Note: No open hours on September 24th.
Monday 8/28, 9/11, 9/25 @ 6:30p - Dawn of Everything reading group
Wednesdays @ 5:30-7:30p - Safer Use Society is a weekly alternative recovery meeting for folks who may find that traditional 12 Step programs don't work for them. All are welcome including those still actively using.
---
Community Potluck
Tuesday, August 29th @ 6:30pm!!
Join us for our monthly community potluck.
Meet collective members, pitch your event, break bread with us, learn how to get involved with the RZH.

Bring your favorite thing to share.

Copies of the September calendar will also be on hand. Grab a few to leave in your community!
---
CAMBALACHE!
September 5th, 7-9 pm
Come imagine a better world, rooted in mutual aid & reciprocity. CAMBALACHE!
Bring your goods/gifts/service as a means of connection and exchange and fun with your community members.
The purpose of a cambalache is not an equal exchange but rather a recognition that everything has value...the possibilities are endless you can bring: food, recipes, a talent, seeds, tools, books, advice, hugs, massage, tarot, etc. More information at bit.ly/ehcalabmac
*This is a covid-conscious event*- we will have vegan/gluten-free food & childcare
---
Solidarity and Support for Peter
RZH member Peter is currently navigating the horrors of financial burdens placed upon a cancer diagnosis.
If able, please help support Peter's medical care directly over on GoFundMe, at the link below 🖤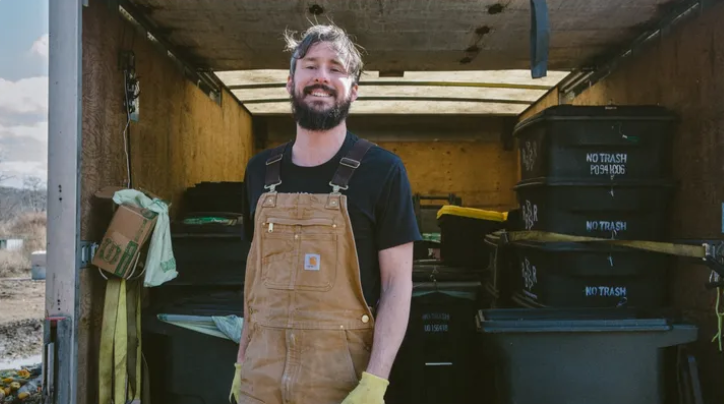 Thanks to RBR for hosting this fundraiser and to everyone that came out to their event. Solidarity.
---
Announcements:
--Thank you to our supporters!!
Our roof needs to be replaced. We are looking for 60 people to donate $10 a month.
Current status:
We need $600 every month to cover our upcoming rent increase.
$604 is now covered by monthly donations - THANK YOU for helping us make rent! Team work makes the dream work. <3

Become a supporter here.
--Also thank you to everyone who came out for our clean up day.
The space has never looked so good - thanks to y'all!
We are looking to do this more often, so keep your eyes peeled for our next clean up hang.