May Calendar & May Day Event! (no open hours this Sunday)
May Calendar!
Please share widely (or grab some at the space distro in your community!) <3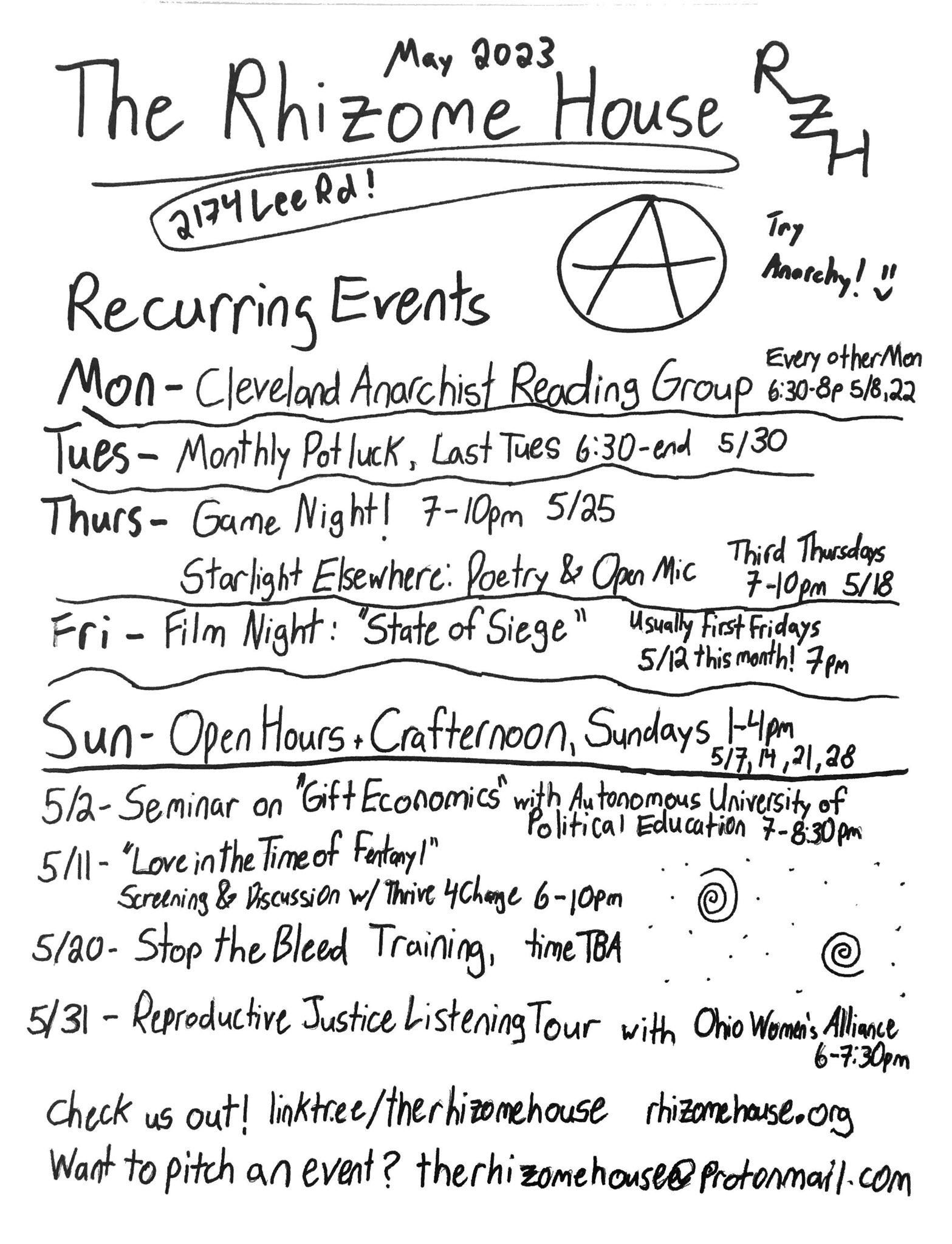 Find updates and the text version on our events page here.
---
Join us Sunday for a May Day Celebration Picnic & Worker's Assembly!
Sunday Open Hours at RZH are cancelled.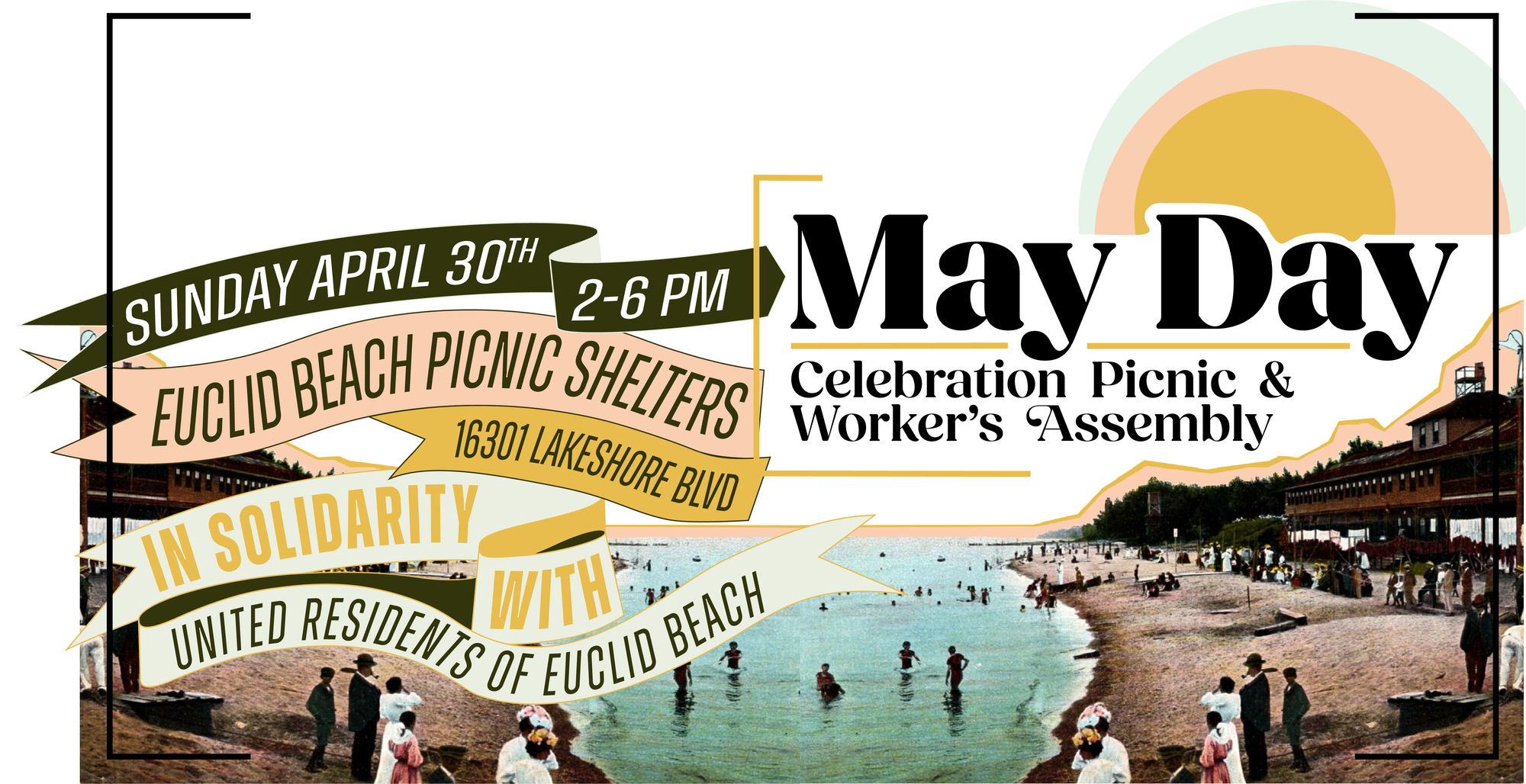 Sunday April 30th, 2-6pm
Euclid Beach Picnic Shelters 16301 Lakeshore Blvd.

Gather with Cleveland area community members to honor movement history, and celebrate taking action!
Meet us at Euclid Beach in solidarity with the United Residents of Euclid Beach Mobile Home Park; come learn about their struggle to maintain their homes, support their movement against displacement, and fight for self-determination in our communities.
We'll provide a summer barbeque with kosher, halal and vegan options available. If you can/want to, bring a side dish to share with old and new friends!
Open Hours at The Rhizome House this Sunday will be cancelled. We encourage you to support this event!
---
Announcements:
--We are looking for monthly donors to cover our rent increase.
Our roof needs to be replaced. We are looking for 60 people to donate $10 a month. Can you help? We try to keep events free & have launched a free store for the community!
Current status:
$385 is covered by monthly donations - Thank you! <3
We need $600 every month to cover our upcoming rent increase.
Become a supporter here.