April Events and Peer Support for Abortion Training.
April Calendar!
Please share widely (or grab some at the space distro in your community!) <3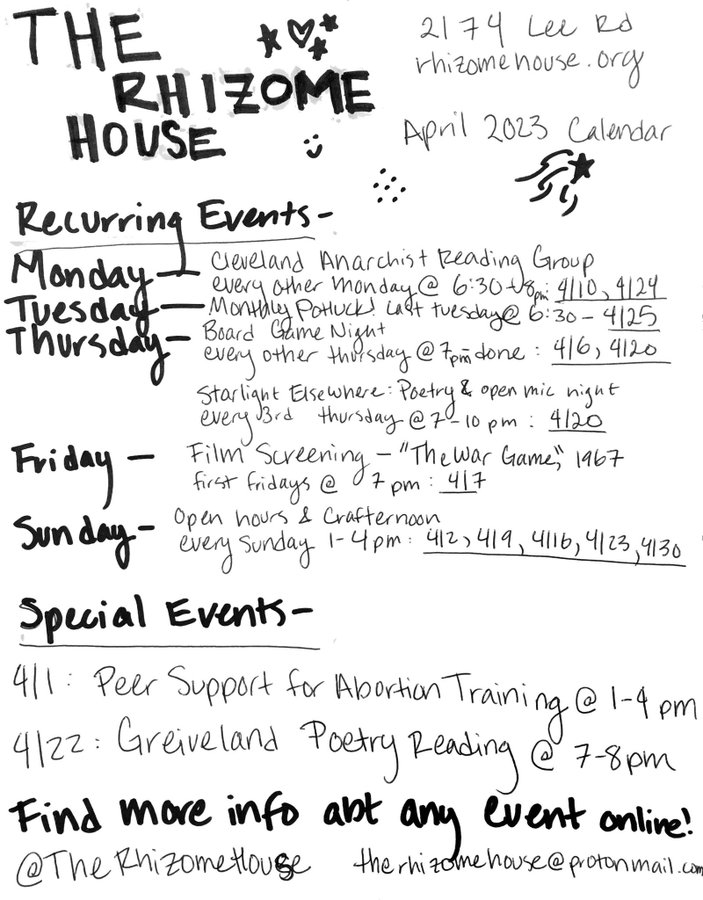 Find updates and the text version on our events page here.
---
Peer Support for Abortion Training - This Saturday, April 1st at 1pm:
Join the Rhizome House for an afternoon of training, workshop and skill share around supporting ourselves, our friends and our communities through pregnancy and abortion experiences.
Facilitated by two community members with backgrounds as abortion doulas and clinic employees, we'll trace some history of abortion as direct action, discuss different methods & paths, talk about what the future looks like and learn some concrete skills grounded in empathy and agency to support a friend thinking about or going through an abortion.

Snacks provided. Bring a friend, bring your questions, bring an open heart! So excited to see y'all there 🌸✨💕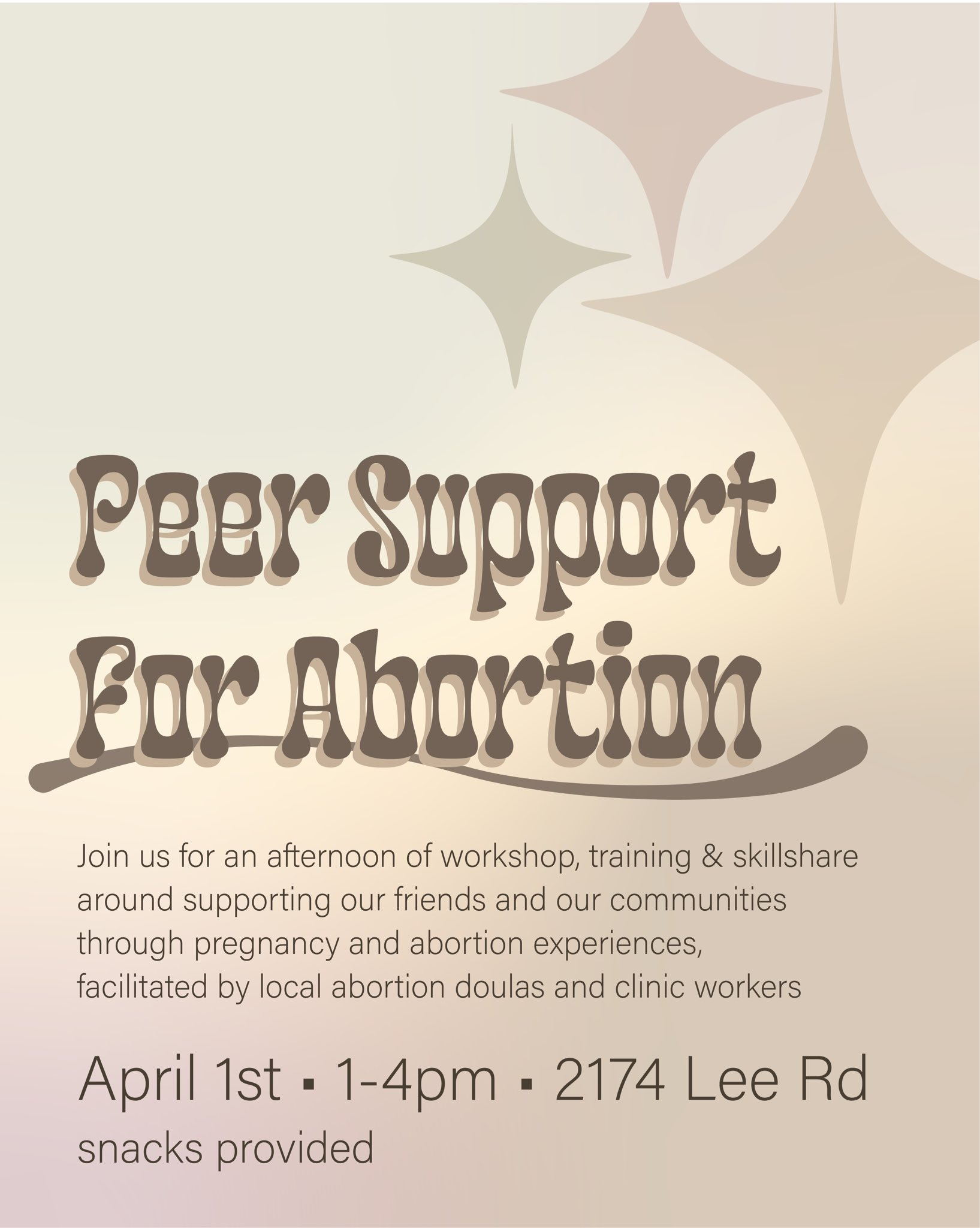 Announcements:
--Thanks to all who came out last weekend to Let's Make This Wasteland Bloom. Nearly 200 people came through the space! Watch for more updates to come.
--We are looking for monthly donors to cover our rent increase.
Our roof needs to be replaced. We are looking for 60 people to donate $10 a month. Can you help? We try to keep events free & have launched a free store for the community! Become a supporter here.